Time for a Bath or Style Clip?
Please call 0407 925 844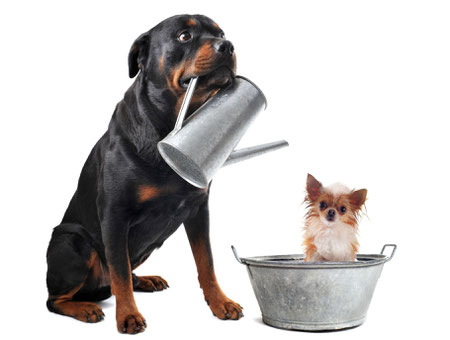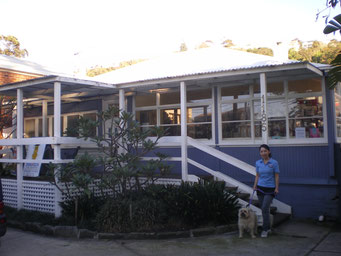 Dog Campaign grooming salon & day care Collaroy, Northern Beaches is located at rear of Collaroy Vet.
Address: 1185 Pittwater Road, Collaroy. 
Dog Campaign is open 5 days per week: Tuesday, Wednesday, Thursday, Friday and Saturday.
Please make an appointment.
Your dog will receive one or all of following grooming services: pats and pampering always come first, followed by: a full body brush out; nail clipping; paw pad hair trimming; hygiene area clip and clean; a warm fresh water bath; a relaxing massage conditioning hair treatment; a gentle rub down and drying off; followed by a stylish cut to your specifications or to breed standards. 
You tell us how you want your dog to look and we will happily do it!
The Team
Our dog groomers at Collaroy are qualified and experienced groomers who are gentle and patient when handling dogs.
So rest assured, your dog/s are in capable hands, and at Dog Campaign we pride ourselves on continually striving to achieve styling perfection! The secret of luxurious looks is in the bathing, conditioning, grooming and styling, and so at Dog Campaign we will banish your dog's bad hair day!
How We Are Different
At Dog Campaign our mission is to employ the best dog groomers who are qualified and have the skills to provide every dog in our salon with the highest quality groom, in an environment that is safe, playful and cage free so that all dogs attending our salon remain happy and want to come back to us.
We will also strive to gain respect for the dog grooming industry by treating humanely all dogs entrusted into our care, and place their welfare above all else.
For our employees we will provide ongoing education, plus a safe and fun working environment.
What is it about Matted Coats?
Matted coats are painful to dogs because matted hair pulls on their skin making it really tight and uncomfortable, and if really severe, the tightness of the matted hair can cause poor circulation leading to necrosis of the skin. 
It is a dog groomers worst nightmare because, if severe, the coat requires clipping off and shaving down to the skin. Also matts tend to congregate in the sensitive areas of a dogs body, behind ears, around the bottom, under their arms and back legs.  In the colder months, loss of a coat can be very unpleasant and chilly!
It is also costly for the owner, as clipping and then shaving a dog with a matted coat takes a lot of time, namely hours. Yes, hours. If the groomer does not take care when scissoring or shaving matts, the dog's skin can be cut as the matt is held tightly against the skin and it takes time to gentle tease apart the hair from the skin.
Adding to this expense is the fact that matted hair blunts expensive grooming scissors and blades. So, that is why dog groomers ask you to bring your curly or long haired dog to the salon regularly. Please ask one of the groomers to show you how to thoroughly brush your dog's coat.  
*removal of excess knotting or matted coats an additional $10 - $30 will be charged
Why Dog Campaign?
If you have tried other dog groomers and are not 100% satisfied, why don't you try us?
We have qualified and experienced dog groomers
We treat all dogs humanely and place their welfare above all else
We try not to put our dogs in cages